Mann-Made Fire Pits are truly Mann-Made. David Mann has been designing and creating beautiful and functional works of art since 2010. Each fire pit represents dozens of hours in design, cutting, assembly, and presentation. Made in West Tennessee, each fire pit demonstrates the craftsmanship and talent that David possesses, as well as his attention to detail.
Raised in small-town Finger, Tennessee, David has returned to his roots and from his new workshop near Finger he creates works of art that customers from all across the United States use as fully functional centerpieces for gathering areas. Each fire pit tells a story with its design.
David began creating fire pits as an accessory to his stonework landscapes business. Customers would often ask for fire pits to be included in their stone patios, but were beginning to want something more unique than the basic stone circles. So, David tapped into his artistic side a little more as well as his over 20 years of metal work and came up with the fire pits you see here.
Made From Used Propane Gas Tanks
Mann Made fire pit bowls and spheres are constructed from disregarded propane tanks and environmentally friendly.
All of the artwork seen on our fire pit bowls and spheres is hand drawn.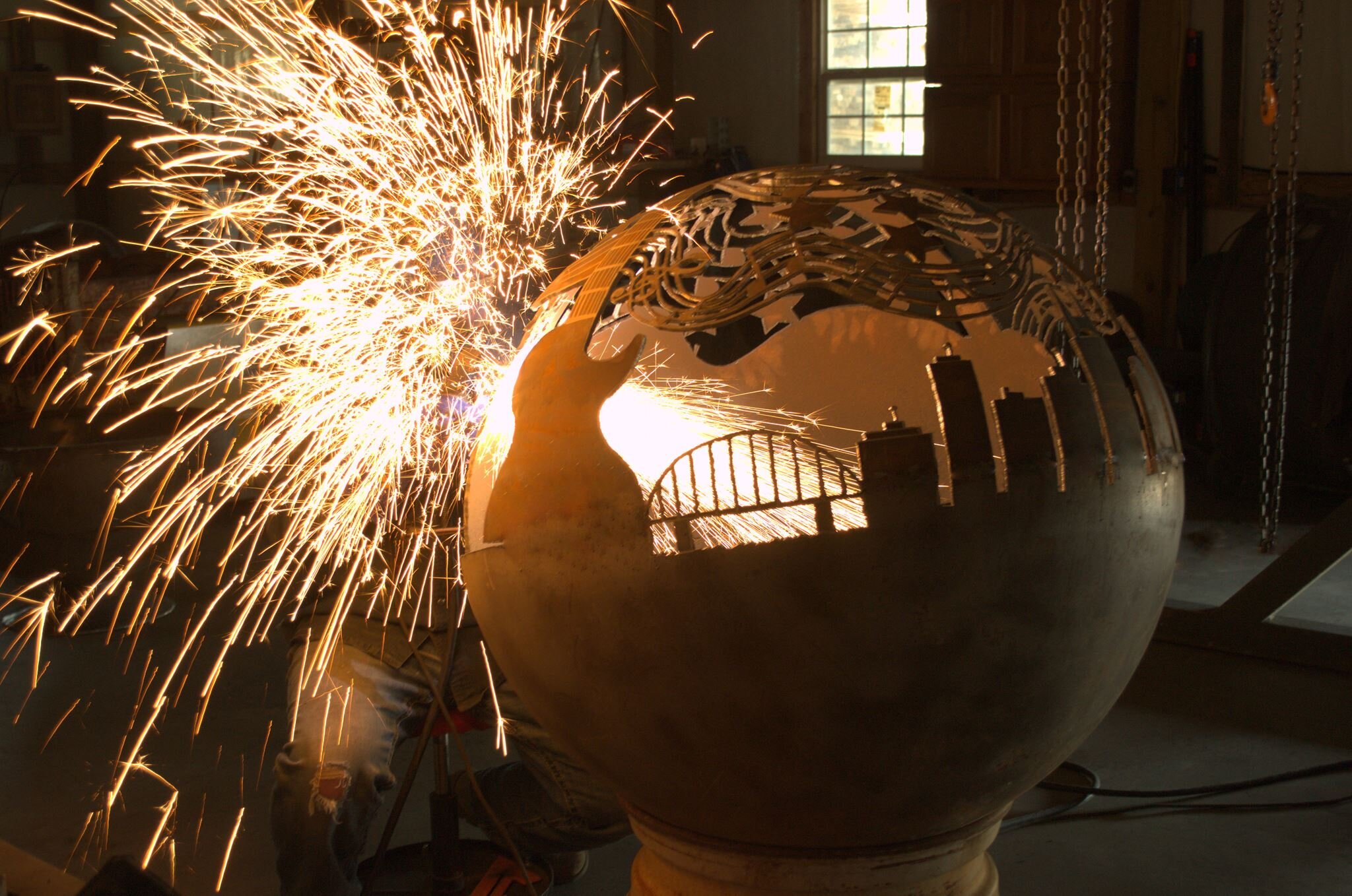 David cuts all his bowls and spheres by hand. These are heirloom quality products with each one being unique and built to last a lifetime.
Once the cutting is completed it is time to start the finishing processes.